Le relais Saint Gilles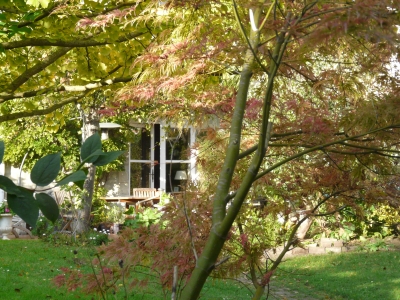 Située sur le parcours « Guillaume le Conquérant », entre le château et l'abbaye aux Dames, notre maison de famille révèle ses charmes dès la porte franchie.
Son grand âge (250 ans !) permet d'y goûter le plaisir de l'Ancien avec le confort d'aujourd'hui. Son jardin clos entretenu depuis plusieurs générations ignore tout des bruits de la ville pourtant si proche.
The house and the garden: We are situated on the 'William the Conqueror' path, between the castle and the Abbaye aux Dames. As soon as you come in, our 250 year-old family home unveils its charms, mixing modern comfort with a feeling of timeless antiquity. In our magnificent walled garden, which we have nurtured for generations, you will feel far away from the bustle of the town even though you are so close to it.